Company presentation
Founded over a century ago, Confiserie du Nord is a family-run company belonging to the Sucralliance Group, which manufactures and sells a wide range of confectionery for the whole family.
Confiserie du Nord represents 10% of the total production in France, making it the country's leading independent confectioner and the third largest actor on the French market.
Every day, Confiserie du Nord performs to serve the confectionery industry in meeting the expectations of all consumers. Its know-how is articulated through two strategic pillars:
        > Confiserie du Nord brands
        > Our clients' brands
Our vocation is to contribute to consumers' pleasure and well-being by helping them discover and enjoy our sweets while satisfying their expectations in terms of quality and food safety.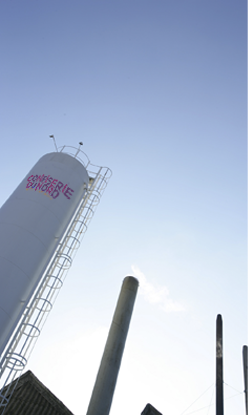 The company relies on the expertise of more than 200 employees spread over two production sites in northern France.
Confiserie du Nord is present in more than 40 countries on all five continents. Its export business currently represents 20% of sales, contributing to its growing international reputation.
Our values
The family ownership means Confiserie du Nord has been able to grow whilst maintaining its know-how, as well as its commitment to Involvement, Team Spirit, Humility and Honesty, through its family history, unique products and these values it holds dear.
Our commitments
As a responsible market player and good corporate citizen, Confiserie du Nord is constantly committed to providing consumers with consistently high-quality, safe and legitimate products that comply with their expectations, all within a context of sustainable development.
Meeting social and environmental challenges is essential to ensure the longevity and growth of our company while reducing our impact on the environment.
Our commitments concern four key areas:
PEOPLE, AS DRIVERS OF COMPANY PERFORMANCE
We enable our employees' involvement, progress and fulfilment through empowerment, training and managing new projects. We encourage sharing experiences and internal promotion in accordance with our policy of gender equality.
QUALITY AND FOOD SAFETY, A DAILY PRIORITY
We go beyond complying with the legal and conventional requirements in our industry; we implement a structured quality/safety programme that is subjected to annual certification by an approved external institution.
CLIENTS AND CONSUMERS AT THE HEART OF THE COMPANY'S CONCERNS
Developing new products enables us to anticipate the future needs of our clients and consumers. Consistent compliance with contractual obligations and specifications ensures their satisfaction.
SUSTAINABLE DEVELOPMENT: AN ENVIRONMENTAL, ECONOMIC AND SOCIAL ISSUE
By keeping our energy and water consumption under control, as well as sorting and recycling our waste, we are constantly more aware of our impact on the environment and are able to reduce our carbon footprint. We favour local suppliers, building long-lasting and mutually beneficial relationships by working with them and their employees ethically and responsibly.