PASTILLE DU MINEUR
Certainly a strong character!
It's as black as coal, made from a unique blend of plant extracts and is a huge success with anyone looking for fresh and intense sensations. But where does that strength of character actually come from?
It all started in 1914
The story of Pastille du Mineur began during the First World war, when a British officer who had lived in the Indies revealed a traditional Indian recipe to our confectioner. The plant-based recipe was an ingredient in a very effective syrup to soothe bronchitis.
To support the image of the miners that are a symbol of his region, the confectioner wanted to make a sweet that provided them with the benefits they were looking for and appreciated.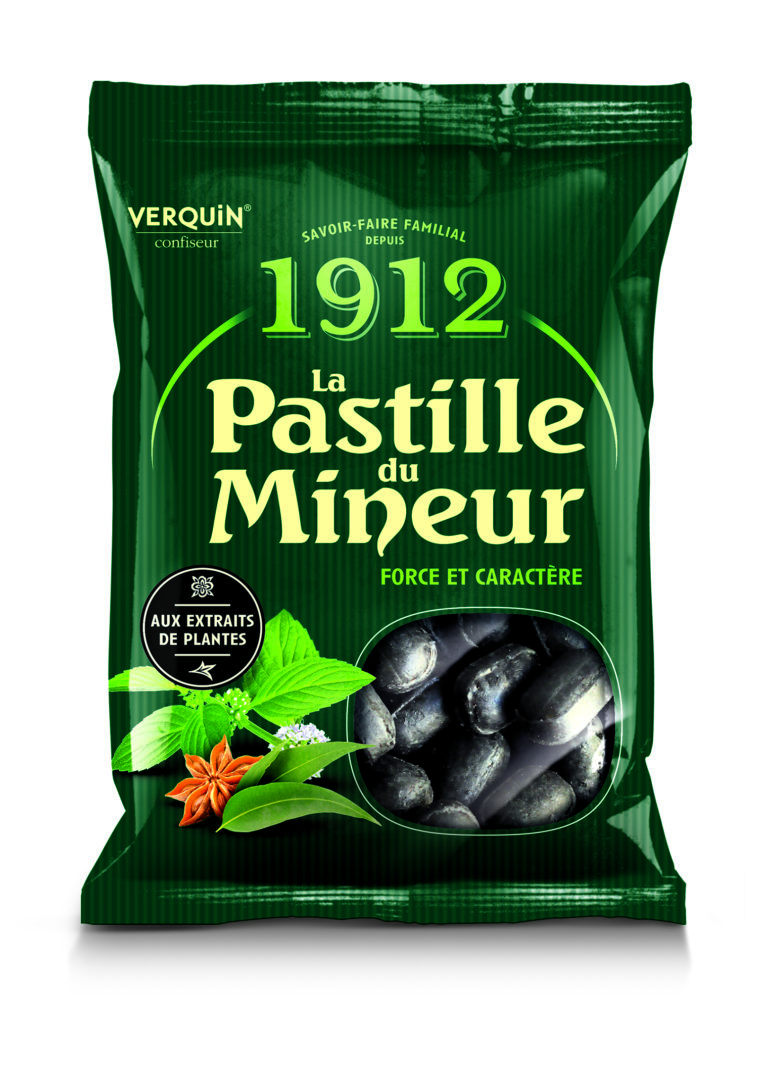 Violettes
Full of nostalgic flavour!
Childhood pleasures were caught in a delicate violet-coloured sweet, to win the hearts of even the youngest sweet-toothed children.
Everyone enjoyed its fragrant, tangy taste…
Years of Violettes
Years later, as the sweet-lovers grew up, they had children of their own who now enjoy this flower-shaped sweet. The pleasure has never changed, Violettes still evoke delicious memories of childhood!
… a sweet
… a kiss
… a sweet
… a kiss
Where can Violettes be found?
Our Violettes grow all year round in the sweet aisles of the finest stores.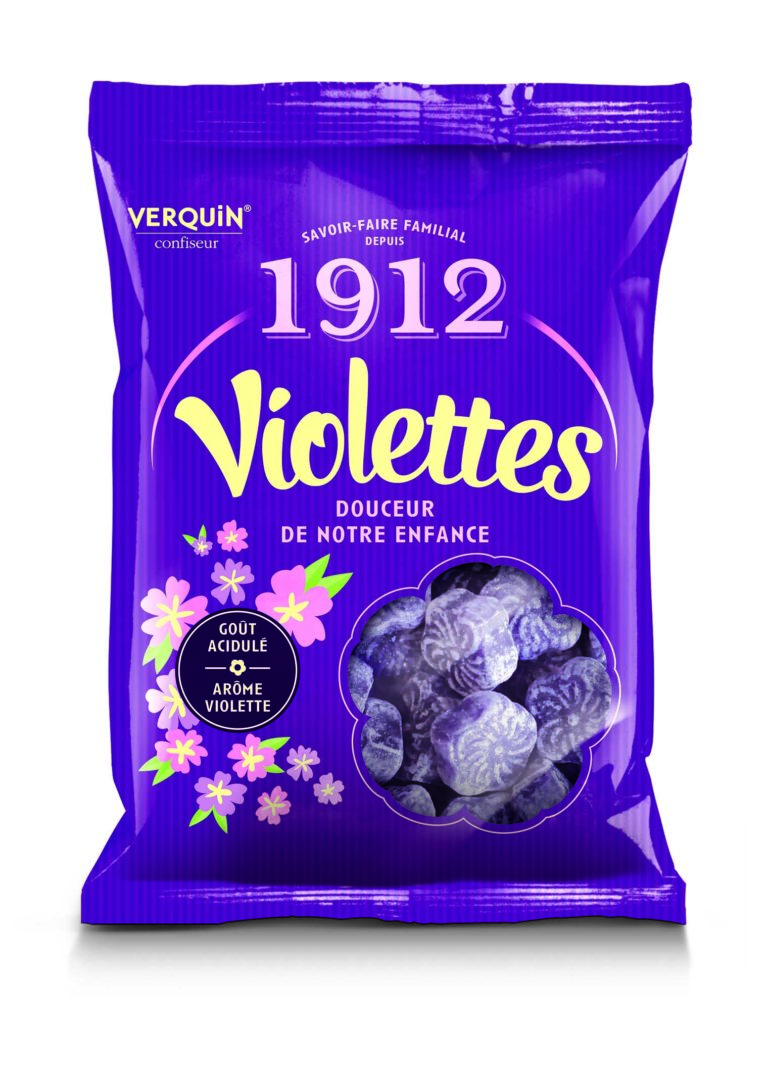 Miel DE Romarin
Sweetness and wellbeing
Rosemary honey in a sweet!
All the sweetness of rosemary honey is concentrated in our Miel de Romarin sweets stamped with a bee shape. They do not contain any artificial flavours or colours, just 100% honey. It is the honey we use to make them that gives their lovely golden colour and their sun-kissed taste.
Rosemary Honey
A tasty treat that is good for you!
You may be aware of the virtues of rosemary honey…
But you may not have had the pleasure of tasting Miel de Romarin sweets, that slowly release all their rich sun-kissed flavour, soothe the throat… and can be enjoyed at any time of day!
Buzz over to the sweet aisle in your supermarket to discover them now!
Tradition can be yummy!
The recipe for our Miel de Romarin sweets is simple. First, honeybees visit rosemary plants to collect their sweetness and delicate, wild perfume. It is the bees that have the most important role in making this sweet!
Then we select the best creamy, golden honey to make a delicious sweet that will slowly melt in your mouth.